I am not sure when my brother Bill first posted his Three Beautiful Things, but they have become a daily ritual in my morning routine, and, since during most of the year he lives on the East Coast, while I live in the Northwest, it is nice to have a little snapshot of the beautiful things in his life on a daily basis.
Every so often I have thought of doing something similar, but never have followed through on it.
But this morning, I pondered this again, and did some brainstorming on what I could daily write about so I could share a snapshot with the people I love so they know on a daily basis what is going on in my life.
So I did some thinking, and looked at some books on my shelf, and it hit me....
"Gathering Graces".
That is what I am going to attempt to do from now on to keep a track for me personally the wonderful things that happen in my life on a daily basis, and to make these things a part of my family and friends near and far who may want a glimpse into my daily life, as I similarly get a glimpse into my brother's daily life.
As I looked at the word "Grace" it fits so well with what I want to share.
As a Christian, God granted me grace by redeeming my life from sin.
We can say "Grace" before a meal to give thanks.
We say someone has grace if they have seemingly effortless beauty or charm of movement, form or proportion.
Grace is also synonymous with mercy, kindness, and goodwill.
In Greek mythology, a Charis, or Grace is one of three or more minor goddesses of charm, beauty, nature, human creativity, and fertility, together known as the Charites or Graces. The usual list, from youngest to oldest is Aglaea (Splendor), Euphrosyne (Mirth) and Thalia (Good Cheer). In Roman mythology, they were known as the Gratiae, the "Graces".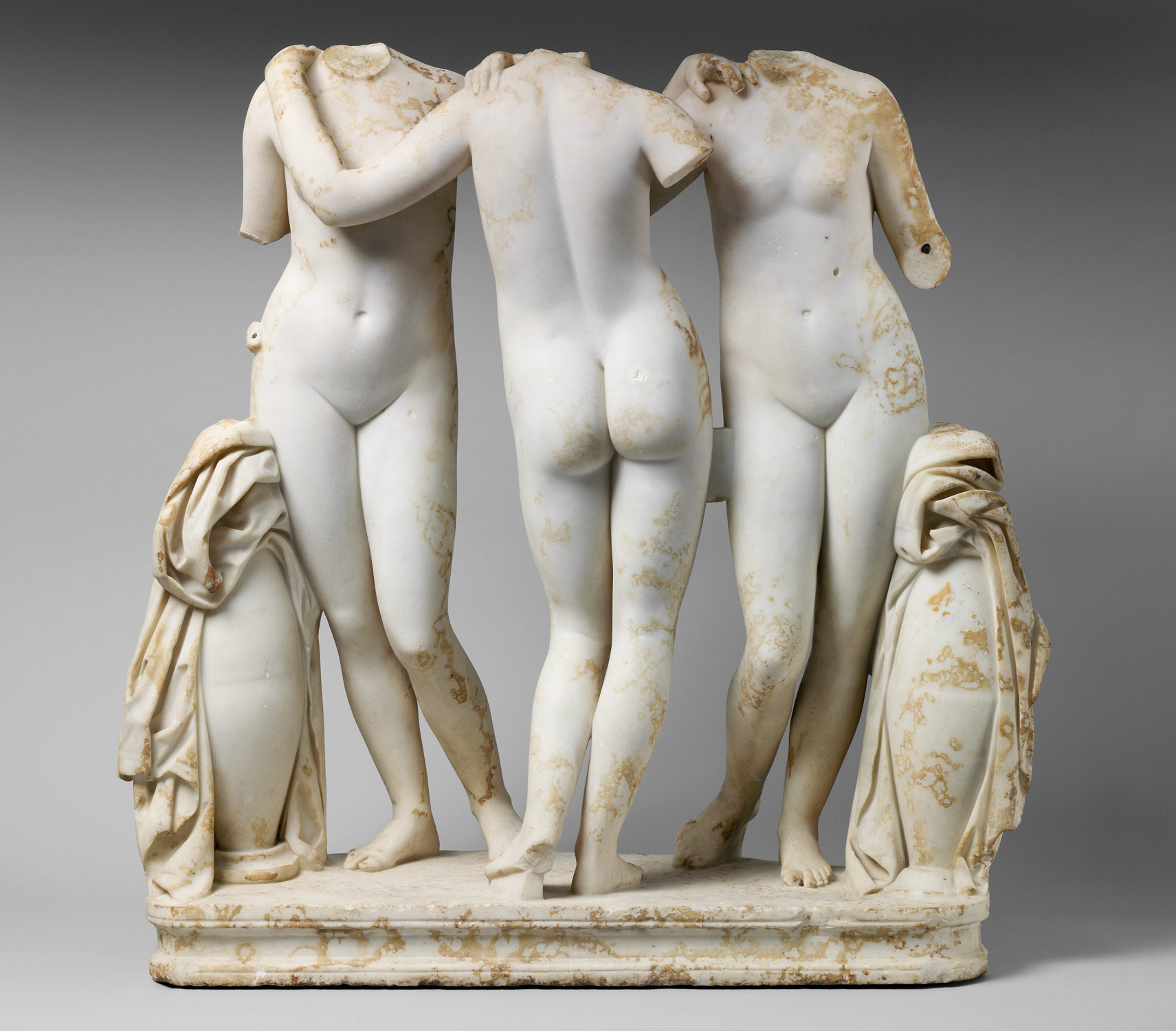 Marble Statue Group of the Three Graces
So, today, my daily exercise of "Gathering Graces" begins.
Gathering Graces...1/15/2017
* Sharing Southern Gospel music during church this morning as we bid farewell to Pastor Gary, who has been our interim pastor at church this past year. I was fortunate enough to get to know Pastor Gary at the beginning of last year, as he was part of the cast of the play "Shadowlands" that I directed and acted in at the Sixth Street Theater in Wallace. Gary, himself, is full of grace in many ways, including mercy, kindness and goodwill.
* Oldest daughter Molly surprised us with a visit this weekend, and it is always fun to have her home, even if only for a short 24 hours. Saturday night, Paul, Molly and I watched the latest 007 movie "Spectre", ate dinner at mom's house, and then on Sunday, Molly introduced me to the series, "The Flash". And her dog Sadie always loves having her "mommy" home as well.
*I fixed stuffed green peppers for Mom for dinner tonight, and she really enjoyed them. Paul also changed Mom's filter in her furnace while we were there, which was a big relief to Mom. Paul and I came home, and finished the night with another movie, "Raiders of the Lost Ark".